Mobiledemand Laptops & Desktops Driver Download For Windows
Rugged tablets are commonly deployed into distribution, warehousing, freight, field service, construction, and manufacturing environments. Applications catering to both Windows and Android tablet computers include picking and put-away, dock management, inspections, work order and service call processing, and shop floor data collection. MobileDemand tablets and rugged Surface cases are engineered for business operations of all sizes. The MobileDemand app features case studies, photos, product brochures and more. MobileDemand manufactures xTablet rugged tablets with Windows and Andoid for business and enterprise operations. We help you find the right tablet for the job. Industrial laptop computers drive accuracy and efficiency in a competitive manufacturing environment where margins can be razor thin. Improving efficiency at every step in the process adds up to big gains in productivity, and thus, profit. MobileDemand is a leading provider of ruggedized Windows tablets used by mobile workers in Field Service, Food and Beverage Distribution, Manufacturing, Retail, Hospitality, Agriculture, Utilities and Public Safety. XTablets help improve operational efficiency and allow mobile workers to make better business decisions at the point of interaction. They provide mobility, versatility and are built military rugged to withstand harsh environments.
MobileDemand xTablet T1180
Impressively rugged Intel 8th generation 'Amber Lake' Core powered 10.1-inch Windows 10 tablet for heavy-duty mobile workforce applications, indoors or outdoors
by Conrad H. Blickenstorfer
Share on:
Tablets have undoubtedly revolutionized the way we use computers. Not as much as smartphones, but annual tablet sales are now almost as much as annual laptop computer sales. In terms of numbers, 144 million tablets (per IDC), 166 million laptops (per T4 Labs, and 1.37 billion smartphones (per Canalysis).
Comparing tablets to laptops, of course, is a bit like comparing apples and oranges, because the two are not necessarily used the same way. What's undeniable, however, is that the tablet form factor is here to stay, it's very popular, and tablets are increasingly used for work that was traditionally done on desktop and laptop computers. Iowa-based MobileDemand has been a big believer in tablets for almost two decades, well before the iPhone and iPad were introduced. The company, a true innovator in the field, has been growing in leaps and bounds, and it's one of the few that exclusively focuses on rugged tablets. In this report we're examining one of MobileDemand's best-selling products, the xTablet T1180, and also discuss where it fits into the company's tablet lineup.
Those familiar with MobileDemand know that after building a business initially based on fully rugged high end tablets for specific vertical markets, the company has since branched out into more affordable tablet devices suitable for a wide variety of tasks and deployments. At the low end this includes the economically priced 'Flex' line of generic Windows tablets prepackaged with custom-designed protective case, briefcase handle, and scratch-proof screen protectors. Above that are value-priced tablet offerings with inherent ruggedness, sealing, and options geared towards vertical market deployments. And MobileDemand also bundles Microsoft Surface Pro tablets with their own rugged case.
The lineup below provides a quick look at how the new xTablet T1180 visually compares to some of the other MobileDemand products. From left to right, the 6-inch A680, the 8-inch class T8650, the 10.1-inch economy-priced Flex 10B, the also 10.1-inch T1150 (a lower power version of the T1180 reviewed in this report), the T1180 (subject of this review), the higher-end 11.6-inch T1680, and on the right the company's largest tablet, the 12.2-inch T1270.
Side-by-side, the size and design differences are obvious. And each product fills a specific purpose and need. Note that MobileDemand also offers Android versions of some of their tablets. In addition to the small A680 included in the above lineup, as of late 2020 the company offers the A1150 and A1180 10-inch tablets based on the same general platform as the Windows-powered T1150 and T1180.
With tablets, size and weight matter
Why so many different types and sizes of tablets? Because with tablets, one size rarely fits all. Just like Apple initially just had one iPad but then added iPads of different sizes and performance levels, MobileDemand has done that as well. The table below shows how display area and weight vary between the models. Sometimes you need as much display real estate as possible, and the 12.2-inch T1270 offers 4.35 times as much as the small A680 tablet. Other times, weight matters, and the A680 weighs less than 1/5th of what the big T1270 weighs. It's all about options.
| | | | | | | | |
| --- | --- | --- | --- | --- | --- | --- | --- |
| xTablet Model | A680 | T8650 | Flex 10B | T1150 | T1180 | T1680 | T1270 |
| Display size (diagonal) | 6.0 inches | 8.0 inches | 10.1 inches | 10.1 inches | 10.1 inches | 11.6 inches | 12.2 inches |
| Display area ( in2) | 15.4 in2 | 28.8 in2 | 45.9 in2 | 45.9 in2 | 45.9 in2 | 60.5 in2 | 66.9 in2 |
| Relative display size | 1.00X | 1.87X | 2.98X | 2.98X | 2.98X | 3.93X | 4.35X |
| Weight | 0.84 lbs | 1.87 | 2.25 | 2.64 | 2.64 | 2.70 | 4.35 |
| Relative weight | 1.00X | 2.23X | 2.68X | 3.14X | 3.14X | 3.21X | 5.18X |
With tablets, size matters. There's a great functional difference between small tablets used primarily for quick lookup of information, and larger ones that can be used for more complex tasks. Functionality aside, size also affects how handy and mobile tablets are. A small 'phablet' class device can easily go anywhere. A large-screen tablet is much heavier and bulkier, and handles more like a laptop. But then why does MobileDemand offer three tablets with the
same
size display?
Cost, features and performance matter
Overall, MobileDemand has taken sort of a 'good — better — best' approach with their 10-inch trio, with each level a step up in terms of execution, functionality and features from the one below. That's reminiscent of Intel's i3/i5/i7 approach with its high end Core processors. Those who have grappled with deciding what Intel chip to go with know that the good-better-best approach isn't always as clear as one might think, and that's the case with MobileDemand's lineup as well. There is a fairly significant difference in price between the three levels, but some features overlapp, as is the case with those Intel chips, and it takes a bit of time figuring out which option is best for any given task and application, especially since naming doesn't help. The tablet below provides an overview.
| | | | |
| --- | --- | --- | --- |
| MobileDemand Model | xTablet T1180 | xTablet T1150 | xTablet Flex 10B |
| Display (inches/resolution) | 10.1/1920 x 1200 | 10.1/1920 x 1200 | 10.1/1280 x 800 |
| Luminance | 550 nits | 550 nits | 250 nits |
| Size (inches) | 11.2 x 7.56 x 0.87 | 11.2 x 7.56 x 0.87 | 10.5 x 7.14 x 1.22 |
| Starting weight | 2.64 lbs | 2.97 lbs | 2.25 lbs |
| Processor Type | Intel Core i5-8200Y | Intel Atom X5-Z8550 | Intel Celeron N4100 |
| CPU Speed (base/burst) | 1.30/3.90GHz | 1.44/2.40GHz | 1.10/2.40GHz |
| RAM | 8GB LPDDR3 | 4GB LPDDR3 | 4GB LPDDR4 |
| Storage | 256 or 512GB M.2 PCIe NVMe SSD | 128GB eMMC | 128GB eMMC |
| Sealing | IP65 | IP65 | not sealed |
| Operating temp. | 14° to 122°F | 14° to 122°F | 14° to 113°F |
| Drop | 5 feet | 5 feet | 4 feet |
| Scanner | optional 1D/2D | optional 1D/2D | No |
| USB-A port | Yes (2) | Yes (2) | Yes |
| USB-C port | No | No | Yes |
| RJ45 LAN | Yes | Yes | No |
| GPS | Yes (uBlox) | Yes (uBlox) | Yes |
| Battery | 68 whr ('up to 10 hours') | 40 whr ('8-10 hours') | 22.2 whr ('4-6 hours') |
| Battery type | Hot-swappable | Hot-swappable | fixed |
| Cameras | 2mp/8mp | 2mp/8mp | 2mp/5mp |
| 3D camera | optional | no | no |
| HDMI | micro | micro | mini |
| WWAN | optional | optional | no |
| Price | from US$1,995 | from US$1,520 | from US$595 |
So in the 10-inch class, MobileDemand's 'Flex' models represent the low end. The xTablet 1150 represents the middle, and the new xTablet T1180 is 'best.' Starting price for the good, better, best levels is US$595, US$1,520, and US$1,995.
There are several specs where the three levels are close or the same. All have displays measuring 10.1 inches diagonally. The low-end Flex 10B offers 1280 x 800 pixel resolution; the T1150 and new T1180 have 1920 x 1200 pixels. All are capacitive multi-touch. One notable difference is display luminance (brightness), which is quite important for outdoor use.
MobileDemand also classifies their tablets by performance level. Here, the Flex 10B is entry-level, the T1150 mid-performance, and the T1180 high-performance. Performance, though, isn't static, and for now the Flex 10B actually leapfrogs the T1150 in terms of processing power, thanks to a newer CPU.
In terms of ruggedness, the T1180 is in a different class than the low-end Flex 10B which has much lower sealing and operating temperature range. Likewise, anyone who needs an externally accessible and replaceable battery will instantly rule out the low-end Flex 10B. The difference between the T1180 is primarily in its processor and storage. The T1180 has a newer and much more powerful processor, as well as newer and much faster storage technology.
xTablet T1180: a serious tool for the job
First impression matters, and the xTablet T1180 certainly makes a very good one. Whereas the Flex 10B is a generic tablet in a case, the T1180 is a true rugged design both inside and out. It looks and feels like a serious tool for the job, a rugged tablet that was designed from the ground up to handle the bumps and grind and drops that come with work in the field.
There are hefty bumpers on all four corners, the kind that aren't just design elements but clearly afford true real-word protection. There are all the doors, compartments, locks, hooks, loops and attachment and mounting points and details that one expects from a rugged tablet. There's nothing wrong with the gleaming etherial sleekness of premium consumer tablets, but those are detriments out there on the job where the rubber meets the road. With the xTablet T1180, form follows function, and not just fashion.
Despite being in the same 10-inch display class as the standard Apple iPad, the T1180 is a considerably larger and heftier device. Some of that extra heft and size is due to a good deal of built-in protection, another to the presence of ports and integrated functionality. The display's 16:10 aspect ratio is pleasant to our eyes, between the iPad's squarish 4:3 and the narrow (or wide, depending on whether you use them in landscape or portrait mode) 16:9 aspect ratio favored by many non-Apple tablets. The xTablet T1180 looks large enough for real work.
One look at the xTablet T1180 is also enough to realize that this is a rugged machine and not something retrofitted for extra duty. The designers skillfully combined the contemporary tablet look with the functionality and features required of a rugged tablet. Most consumer smartphones and tablets these days have displays taking up the entire front of a device. That makes them damage-prone and such displays really aren't very practical. The T1180, on the other hand, has a nice margin around the actual display that's large enough to a) allow for a flush front glass surface for easy touch operation, and b) allows for easy holding of the tablet without blocking part of the LCD. The actual LCD is recessed just a bit from the housing bezel, just enough for MobileDemand to apply a fairly thick screen protector.
Below is a look at the xTablet T1180 from the front and from all four sides with all of its protective doors closed. The pictures clearly show the tablet's robust, functional design.
Along the top side of the display are the on/off/sleep button and a volume up/down rocker. A protected standard 3.5mm audio port is there, as well as loops for the carry handle, indents for us with a vehicle dock, screw holes for attaching optional modules, and the scanner window. The front view shows the ambient light sensor and two alignment markers for inserting the tablet into a dock. A small, but very valuable detail.
On the bottom is the unit's surface mount docking connector, flanked by two holes used for secure mounting on one of the docking options. With the exception of the audio jack, all I/O is on the right side of the tablet, with each I/O port having its own separate protective rubber/plastic door. The doors provide a good, tight seal. They are also easy to open and press shut. That should be mandatory on all rugged devices, but we've seen many that are hard to close and open.
The close-up below shows the right side of the tablet with the (replaceable) protective doors photoshopped out of the way for better viewing of the xTablet T1180's ports. From left to right, there's an RJ45 LAN jack, power, two USB 3.0 ports, and a micro HDMI port. The T1180 doesn't have an onboard serial port and some customers may miss that.
Note that the xTablet T1180, despite its high-performance designation, doesn't have (nor need) a fan. It operates silently and that can be a big plus in an office setting. And not having a fan means not having to worry about a mechanical component that can get clogged up or fail.
Designed to be tough and rugged
Unlike the company's entry-level Flex line of tablets that embed consumer tablets in rugged protective shells, the high-performance xTablet T1180 is designed and built from scratch as a rugged system. It's a well sealed unit that doesn't require a case to hold up under extreme conditions.
The difference between a plain vanilla consumer design and rugged machinery is already evident in the pictures below. While most of today's consumer tablets can't even be opened anymore, the xTablet T1180 has no fewer than four externally accessible openings that allow customization with various modules and components. The battery, too, can easily be replaced. And there's a snap-mount anchor for quick insertion and removal into mounting systems.
In terms of construction, the xTablet T1180 consists of a polycarbonate plastic housing with an internal magnesium chassis that's screwed onto the front part of the housing. Mounted on the chassis are the LCD on one side and motherboard, components and modules on the other. The front part of the housing is implemented as a shallow open box. The flat rear part is covered in many areas for reinforcement.
Should the need arise to open up the tablet, remove the four bumper assemblies, undo some 16 small Philips screws and separate the halves. With the exception of the small 0.6 watt-hour hot-swap battery that plugs into the motherboard, there are no cables or ribbons between the two halves. Below you can see what the xTablet T1180 looks like inside:
Sealing between the two parts of the housing is of a tongue-and-groove design, with a hard plastic lip on the front part of the housing pressing against a replaceable o-ring seal sitting inside a groove around the perimeter of the backplate.
The big 68 watt-hour rechargeable Li-Ion battery of the T1180 snaps into its compartment, but doesn't fit flush like the 40 watt-hour pack that was standard on prior versions of the platform (and is still used in the Android-base A1180). The battery has its own friction seal, which is necessary as the battery compartment includes not only the battery terminal openings into the interior of the tablet, but also openings for the unit's microSD and micro SIM slots.
The battery is secured in place with a spring-loaded lever that can be locked in place. The battery, which is hot-swappable, is unlikely to come loose during operation.
Unlike the interior of many Windows tablets, which are jam-packed full of electronics, the T1180 looks remarkably tidy inside. The L-shaped motherboard is much larger than inside earlier Intel Atom-based version of the tablet. Much of the board is covered up with black foil, and a number of circuits sit underneath EMI shielding.
There's a half-size mini PCIe slot for a mobile broadband module. Antennae and their wiring is already pre-installed. WiFi and Bluetooth are handled via an Intel 9260NGW module. Almost all I/O is edge-mounted on the motherboard, exceptions being the surface-mount docking connector and the standard 3.5mm audio jack. This is a very highly integrated and very professionally executed design.
The interior layout is visually dominated by various miniaturized ribbon cables that connect the motherboard to all the antennae, cameras, speakers, and other things mounted inside the T1180. The two speakers, the 1D/2D barcode scanner and the camera module all have their own separate cubbies on the Magnesium chassis of the tablet. Impressive. We also found a USB Type-C connector inside.
The colorful picture to the right was taken with our Flir One infrared camera. It shows the thermal situation inside the xTablet T1180, with darker areas the coolest and bright yellow the hottest. Since the xTablet T1180 doesn't have a fan to remove heat, good thermal management is essential.
As can be seen, the area where the xTablet T1180's processor resides is hottest. In our performance benchmark testing, we measured a maximum surface temperature of about 86 (94)F, not even human body temperature. The four pictures below show the xTablet T1180 going from cold (left) to running the full PassMark 9.0 benchmark suite, again staying well below 90F. Interestingly, the Intel Atom x5-Z8550-powered xTablet T1150 actually ran hotter, reaching into the low 90s in the same test.
As for as protection goes, each of the tablet's peripheral port openings has its own separate protective door with a friction seal. These individual port covers are actually all cut from one single piece of rubbery material, which can easily be replaced. For drop/bump protection, the plastic housing itself has a rubbery protective layer that goes around the entire perimeter of the tablet, and also has small integrated corner bumpers. These bumper areas contain anchors for larger protective bumpers that screw on. If the extra protection afforded by the heavy duty anchors is not needed, they can be taken off and the tablet can be used without them, making for a smaller footprint.
Shown below are a few of interesting details of the xTablet T1180. On the left the tablet's tiny camera and LED illuminator snuggly sitting in their own cubby in the metal chassis. In the middle the two-part protective corner bumpers that are individually replaceable. On the right a closeup of the T1180's tiny 1D/2D industrial grade barcode reader. Sure, there are smartphone apps that can read barcodes with the phone camera. Having a dedicated scanner is much faster and much more accurate.
And more details below: On the left the slots for the tablet's micro SIM and micro SD card. So the battery must be removed to get at those slots and they represent additional openings to the interior. Not ideal. In the middle the small battery that makes hot-swapping of the main battery possible. And on the right a look at the replaceable seal between the two housing halves. The seal is not too complex, and should work well.
Overall, the insides of the xTablet T1180 show a complete, powerful PC stuffed into a small space, but much of the componentry and electronics have been miniaturized more like those in a consumer tablet. Quality is very high, with good fit and finish.
High-performance
The xTablet T1180 runs Windows 10 Professional on an Intel Core i5-8200Y processor. This is a dual-core/quad-thread chip that is part of Intel's 14nm 8th Generation 'Amber Lake' lineup of extremely-low power (as in
consuming
very little power) processors. Integrated graphics are of the Intel HD Graphics 615 Gen 9.5 GT2 variety. They have 24 execution units, a graphics base frequency of 300MHz and topping out at 950MHz.
Where does the 'Y' suffix come from? That indicates that the processor is designed to draw as little power as possible when it's just idling along or doing routine work, but it's still capable of short 'turbo' bursts at frequencies of up to 3.9GHz to tackle complex work. To illustrate the power draw situation: desktop processors may have maximum draws from 65 to over 100 watts. Most laptops use 'U' Series processors that draw as much as 15 watts. The 'Y' Series draws no more than 5 watts. These chips are designed to be the best of both worlds: they are very power-efficient, but they are also still capable of high performance.
As is, the table below shows our benchmark results for the MobileDemand xTablet T1180 and the older xTablet T1150, the xTablet Flex 10B, the Durabook U11L, and the Zebra ET56.
PassMark 6.1
MobileDemand
MobileDemand
MobileDemand
Durabook
Zebra
Model
xTablet T1180 (2020)
xTablet T1150 (2017)
xTablet Flex 10B (2020)
U11L (2020)
ET56 (2019)
Year tested
2020
2017
2020
2020
2019
Processor Type
Intel Core
Intel Atom
Intel Celeron
Intel Core
Intel Atom
Processor Model
i5-8200Y
X5-Z8550
N4100
i5-10210Y
x5-E3940
CPU Speed default/turbo
1.30/3.90GHz
1.44/2.40GHz
1.10/2.40GHz
1.00/4.00GHz
1.60/1.80GHz
Thermal Design Power
5 watts
2 watts
6 watts
7 watts
9.5 watts
CPU Mark 6.1
3,483.7
1,669.7
6,197.8
5,820.9
3,986.7
2D Graphics Mark 6.1
355.4
96.7
188.7
333.3
159.1
Memory Mark 6.1
1,221.1
434.2
607.2
1,395.3
440.3
Disk Mark 6.1
8,999.6
802.6
463.4
2,928.8
1,188.4
3D Graphics Mark 6.1
425.7
235.3
258.1
407.9
267.3
Overall PassMark 6.1
3,061.2
731.3
1,945.3
2,504.2
1,447.7
CPU Mark 9
4,007.2
NA
2,555.7
5,826.3
1,858.5
2D Graphics Mark 9
487.0
NA
327.8
510.4
181.7
Memory Mark 9
2,085.1
NA
798.4
2,073.1
781.7
Disk Mark 9
13,920.6
NA
682.2
3,037.8
1,356.4
3D Graphics Mark 9
786.5
NA
479.1
783.5
405.5
Overall PassMark 9
2,386.9
NA
1,145.6
2,467.4
955.2
CrystalMark
ALU
39,558
29,672
46,486
47,778
30,953
FPU
30,399
21,437
29,498
34,385
27,937
MEM
39,515
23,865
25,958
51,571
33,470
HDD
62,917
17,861
24,853
37,842
26,250
GDI
14,489
3,569
8,312
13,993
2,818
D2D
5,186
3,039
3,541
4,367
4,005
OGL
7,957
3,410
4,811
7,753
3,845
Overall CrystalMark
200,221
103,912
143,459
197,689
129,273
The results in the above table should not be read as what is better or worse. Different processors and setups have different performance characteristics and different costs. Each has its application and purpose. What we're showing here is how different types and generation of processors and technologies impact bottomline benchmark performance.
As expected, there is a considerable performance difference between even the latest Intel Atom and Celeron chips, and the company's far more complex and also far more expensive Core processors. That said, there's also a substantial difference between the different types of Atom-branded processors Intel offers.
Massive performance increases often come from unexpected places. You'd think speed is all in the processor, and the processor certainly matters. But it's not just the processor. Almost every applications has to read or write data from disk during operation. 'Disks,' of course have largely been replaced by much quicker solid state storage, but solid state storage also comes in different varieties. For a long time, solid state storage used the SATA interface, but now SATA is increasingly replaced with the much faster PCIe NVM2 interface. MobileDemand wisely uses that in the T1180, and just look at the T1180's ludicrously fast disk benchmarks!
Do note while the T1180 is in the company's high-performance lineup, it is using a super-low-voltage Y-series processor. If top speed is needed, there are the higher voltage U-Series chips that also come in quad-core versions (like in MobileDemand's T1680), and tablets so equipped are that much faster yet.What impact does the very frugal Y-Series processor have on battery draw and battery life? MobileDemand claims up to 10 hours from a full charge of the fairly beefy 68 watt-hour battery. We tested the xTablet T1180 with PassMark's BatteryMon utility and found the following:
MobileDemand xTablet T1180 Power Draws (at idle)
Backlight level
0%
50%
100%
Power Saver
3.3 watts (20.6 hrs)
4.0 watts (17.0 hrs)
5.6 watts (12.1 hrs)
Max Performance
3.7 watts (18.4 hrs)
4.4 watts (15.5 hrs)
5.6 watts (12.1 hrs)
With the tablet set to the Windows 'Best battery life' mode and the display backlight set to its lowest, we saw a power draw of 3.3 watts. With the backlight set to medium, we saw 4.0 watts, and with the backlight set to its brightest setting, power draw rose to 5.6 watts.
In the Windows 'Best performance' setting, we found a low of 3.7 watts at the lowest backlight setting, 4.4 watt with average backlight, and 5.6 watts with the backlight at its highest.
These number suggest that the xTablet T1180 could easily meet and exceed MobileDemand's estimates.
Very good 1920 x 1200 pixel capacitive multi-touch display
While MobileDemand has made a name for itself for providing good rugged tablet technology and tablet solutions at affordable prices, the company's efforts to make those low prices possible has never come at the expense of features that matter most to their customers. If an inexpensive processor gets the job done, MobileDemand won't spend 15 times as much on a high-end Core processor. If, however, high performance is required, they go for the very best and latest. Makes sense. And they will never skimp when it comes to displays. A good display is crucial for work out there in the field.
So it's no surprise that the xTablet T1180 has a very good display. Measuring 10.1 inches diagonally it's better suited for serious Microsoft Windows-based work than smaller tablets. It offers 1920 x 1200 pixel resolution in 16:10 wide-format. That's three times as many pixels as the 1024 x 768 XGA format that was commonly used in rugged tablets (even ones with larger screen sizes) for many years, and is still being used today.
On a 10.1-inch tablet screen, 1920 x 1200 translates into 224 points per inch (ppi), which is in the same range as Apple's 'retina' MacBooks. That means even small text looks very sharp and crisp on the display. The xTablet T1180 uses 10-point projected capacitive multi-touch for effortless tapping, panning, pinching and zooming. While we've never been fans of capacitive touch on small screen Windows tablets, that's much less of an issue on a larger display like the T1180's, and Windows 10 is significantly better suited to capacitive touch than its predecessors, and Microsoft keeps improved touch friendliness.
In everyday use, the display works very well. The spec sheet claims 550 nits luminance. We measured just under 500, which may be due to the T1180's screen protector. To put that in perspective, most standard laptops offer around 250 nits, iPads are generally in the 400 nits range, and displays specially built to use in sunlight may have over 1,000 nits. Subjectively, the T1180 screen is nice and bright, and very vibrant indoors. Outdoors, of course, perceived brightness depends on how bright it is outdoors on any given day and working condition.
The three pictures below show what you can expect outdoors from the T1180. The picture on the left was taken on a bright sunshiny day in the shade. That way, the display looks bright and offer very good contrast. The middle picture shows the impact of refection. Like almost all modern tablets, the T1180 has a glossy display surface. Depending on how the tablet is positioned, there will be reflections. The picture to the right shows the tablet reflecting the blue sky. The T1180 is bright enough to handle outdoors, but, just as with any modern handheld or tablet, one needs to avoid reflections. If that is an issue, MobileDemand offers an anti-glare screen protector.
We cannot overemphasize how important a wide viewing angle is for a satisfying, non-disruptive viewing experience. Older and lesser display technologies are prone to often dramatic color and contrast shifts when viewed from different angles, something that we don't consider acceptable anymore. The xTablet T1180's display is immune to such shifts, which makes it a pleasure to use.
Bottom line here is that the T1180's designers did a good job selecting this display. One thing we weren't able to find out is whether there is an optional active digitizer for this tablet. Those still come in handy for applications that require more precise control than is possible with fingers or a passive capacitive stylus.
Decent dual cameras
The xTablet T1180 has two integrated cameras. The user-facing 2mp camera is for video conferencing, whereas the rear-facing 8mp camera with LED flash can be used for documentation purposes.
Cameras integrated into handheld and tablet computers have historically underperformed compared to even low-end dedicated cameras and, more recently, the cameras available in virtually every smartphone. Things have gotten better on the built-in camera front, but usually not enough to eliminate the need of taking along a dedicated camera or smartphone if photo or video documentation is needed on the job. This remains a concern given that the cameras in leading smartphones are now capable of excellent picture and video quality.
When we reviewed the xTablet T1150 a good while ago, we complained that due to the absolutely barebones Windows Camera app we couldn't really test all the settings and capabilities of the tablet's camera hardware. The Windows Camera app version (2020.902.0) in the T1180 offered significantly more options — including a 'pro mode' with exposure setting, white balance settings, and manual focus — though system integrators and many customers might still miss all the many features available in smartphone cameras these days.
When using the cameras, the documentation camera offers seven different still image resolutions ranging from 0.4mp to the full 8.0mp, and users can shoot video in four resolutions ranging from 480p to 1080p, all at 30 frames per second. In still photography, auto-focus worked fine, images were surprisingly crisp and sharp, and the camera does not over-compress images. Video was sharp enough for almost all purposes and did not lag behind. It pays to take time shooting pictures as there's a slight lag between pressing the shutter and the image being taken.
The front camera, offers seven still image resolutions ranging from 0.03mp to 1.9mp, and six video resolutions, from 120p to 720p. It worked well enough for conferencing.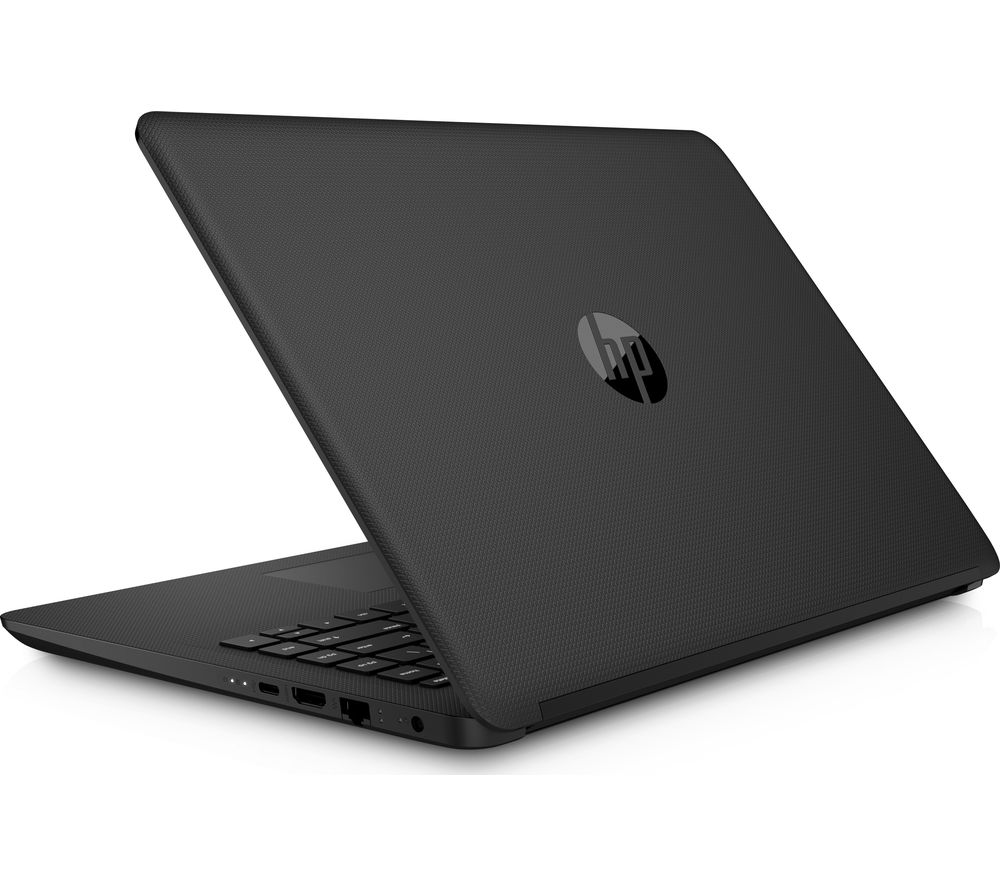 Below are pictures shot with the xTablet T1180 documentation camera in 3264 x 2448 pixel resolution. To see a full-size image of the compilation, click on the picture.
Like we found in our testing of earlier MobileDemand rugged tablets, the T1180's integrated documentation camera is suitable for most documentation tasks, both in still shots and in video. It's nice to have the big 10-inch screen as a viewfinder. Pictures actually come out a lot sharper than they appear on the screen.
That said, the problem is that smartphone cameras have become so good and so competent. As a result, users expect the same from rugged handhelds and tablets, especially since those cameras should help them with their work and jobs.
That's not all there is to say about the T1180's integrated cameras. MobileDemand also offers an optional external Intel RealSense D415 3D camera with depth technology, probably the same or similar as in MobileDemand's 8-inch xTablet T8650. We examined that camera in our xTablet T8650 review (see here). It's exciting. This would bring spatial awareness to the T1180, and that can be used for an emerging range of very interesting and productivity-enhancing 3D measuring applications. Note that Intel's L515 LiDAR camera and D455 Depth camera are also supported.
Tough enough for the job
The major reason why customers opt for a rugged tablet is, obviously, ruggedness. The tablet must be able to handle the inevitable bumps and grinds and exposure on the job. What can you expect from the T1180, which represents the high end of MobileDemand's 'value' lineup of rugged 10-inch tablets?
As far as the ever important drop spec goes, the T1180 exceeds the MIL-STD 810G, 516.6 IV gold standard that mandates 26 repeated drops to one operating unit onto plywood over concrete from 48 inches. Why 48 inches? Because if a tablet is dropped while it's being used in a standing or walking position, it'll drop about four feet. The xTablet T1180 can actually handle those drops from five feet. Kudos.
The operating temperature range is 14° to 122°F, which covers most potential applications out there.
The biggest difference between both the xTablet T1180 and the xTablet Flex 10B is in the sealing of the units against the elements. Despite its protective casing and nicely implemented protective rubber plug for all I/O ports, the Flex 10B isn't considered a sealed unit and does not have an ingress protection rating. That means no working in the rain. The xTablet T1180, on the other hand, carries a respectable IP65 rating. That means they're totally dustproof and can also handle low pressure water jets from all directions. That'll do for virtually all deployments.
Given the T1180's exemplary build and obvious toughness, the specs don't show all that much in terms of ruggedness information. Given that the T1180 is a rugged tablet and is sold as one, we'd like to see more comprehensive testing results, even if just via a web link.
Mounting and docking options
Most tablets used in business or on the job come with some kind of docking and mounting options, and the xTablet T1180 is no different. Available are a desktop docking station, a vehicle dock, and very handy quick-release mounting options.
We had a chance to test the available heavy-duty RAM Mount setup and loved it. Flimsy mounting options can be quite frustrating due to vibrations and flex. No such problems with this setup. Super-easy to adjust any which way (see below), and absolutely solid as a rock. Highly recommended.
Bottom line: MobileDemand xTablet T1180
With the xTablet T1180, MobileDemand added, in essence, a much more powerful version of its popular 'mid-range' T1150 rugged tablet. With an 8th generation Intel Core processor, the T1180 offers serious processing muscle to the company's trio of 10-inch tablets (the other two being the low-end Flex 10B and the mid-range T1150), offering additional performance as well as options not available in the lower-end products.
Like its T1150 sibling, the xTablet T1180 was designed from the ground up as a rugged tablet. It can be equipped with an integrated industrial-grade scanner, dedicated GPS, as well as an Intel 3D RealSense camera option for an emerging range of productivity-enhancing Depth and LiDAR-based 3D measuring applications.
Weighing in at under three pounds as tested, MobileDemand's xTablet T1180 provides an attractive proposition for customers who want the convenience and ease of use of a 10-inch class tablet in package that's well-equipped and well-protected but costs less than premium rugged tablets.
The tablet's powerful Intel 8th Generation 'Amber Lake' Core processor packs plenty of punch while still running cool and without the need of a fan.
The xTablet T1180 impresses with a crisp, sharp, bright and vibrant 10.1-inch 1920 x 1200 pixel display with perfect viewing angle from all directions and no color or contrast shifts.
Its 10-point capacitive multi-touch screen is quick and very responsive, and works very well with Windows 10 and touch-optimized applications.
Mobiledemand Laptops & Desktops Driver Download For Windows 7
Onboard connectivity including two full-size USB 3.0 ports, micro-HDMI, and an RJ45 LAN jack. The 2mp and 8mp cameras are suitable for conferencing and documentation. There is a powerful user-accessible and replaceable hot-swappable battery.
The tablet's rubber and polycarbonate casing is well designed and of high quality. Protective bumpers and port plugs are effective and can easily be replaced. The tablet is well sealed, can survive steep drops unharmed, and the operating temperature range of the tablet is wide enough for virtually any application.
All of this makes the fanless xTablet T1180 a compelling higher-end, higher-performance package for anyone who needs Windows on tough jobs, even those that require high-level sealing, high resolution, GPS, and industrial-grade scanning. -- Conrad H. Blickenstorfer, December 2020
MobileDemand xTablet T1180
Mobiledemand Laptops & Desktops Driver Download For Windows 10
| | |
| --- | --- |
| Type | Rugged tablet computer |
| Added | Full review 12/2020 |
| Processor | Dual-core Intel 'Amber Lake Y' Core i5-8200Y |
| Processor speed | 1.30GHz, 3.90GHz turbo frequency |
| Scenario Design Power | 5 watts |
| Graphics | Intel UHD Graphics 615, 300-950MHz |
| OS | Windows 10 Professional (64-bit) |
| Memory | 8GB or 16GB LPDDR3 |
| Display | TFT LCD |
| Display size/res | 10.1-inch, 1920 x 1200 pixel, 550 nits (496 measured) |
| Digitizer | 10-point capacitive multi-touch with stylus, glove and wet-touch support |
| Keyboard | Onscreen keyboard + optional external |
| Storage | 256GB or 512GB M.2 PCIe NVMe solid state disk |
| Expansion slots | 1 x micro SDXC card, 1 x microSIM |
| Housing | Polycarbonate housing with integrated and replaceable protective rubber bumpers, magnesium internal frame |
| Size | 11.16 x 7.56 x 0.87 inches (295 x 192 x 22 mm) |
| Weight | 2.64 lbs in base config; 3.3 lbs. as tested fully loaded |
| Operating temperature | 14° to 122°F (-10° to 50°C) |
| Ingress protection | IP65 |
| Drop/shock | MIL-STD 810G, 516.6 IV: 26 repeated drops to one operating unit onto plywood over concrete from 60 inches |
| Vibration | Unknown |
| Power | Rechargeable, replaceable 7.2V 9,450mAH 58 watt-hour Li-Ion ('up to 10 hrs') |
| Cameras | 2mp camera front, 8mp AF camera with LED flash rear; optional Intel RealSense D415 3D camera |
| Sensors | 9 Axis MEMS sensor (gravity acceleration, eCompass, gyroscope), ambient light, proximity |
| Interface | 2 x USB 3.0, 1 x micro HDMI, 1 x RJ45 LAN, headphone jack, power, docking |
| Wireless | 802.11 a/b/g/n/ac WiFi, Bluetooth 5.0, uBlox NEO-M8N GPS; optional: NFC module, 1D/2D barcode reader, 4G LTE (Sierra Wireless EM-7565) |
| Price | Starting at US$1,995 |
| Warranty | 1 year warranty with extended warranty and extended service plans available |
| Regulatory | FCC, CE, and IC |
| Web | MobileDemand xTablet T1180 web page |
| Contact | MobileDemand xTablet T1180 specs (PDF) |
Mobiledemand Laptops & Desktops Driver Download For Windows
(copyright 2020 RuggedPCReview.com)